#{title}#{text}
#{title}#{text}
#{title}#{text}
#{title}#{text}
#{title}#{text}
0
added to delivery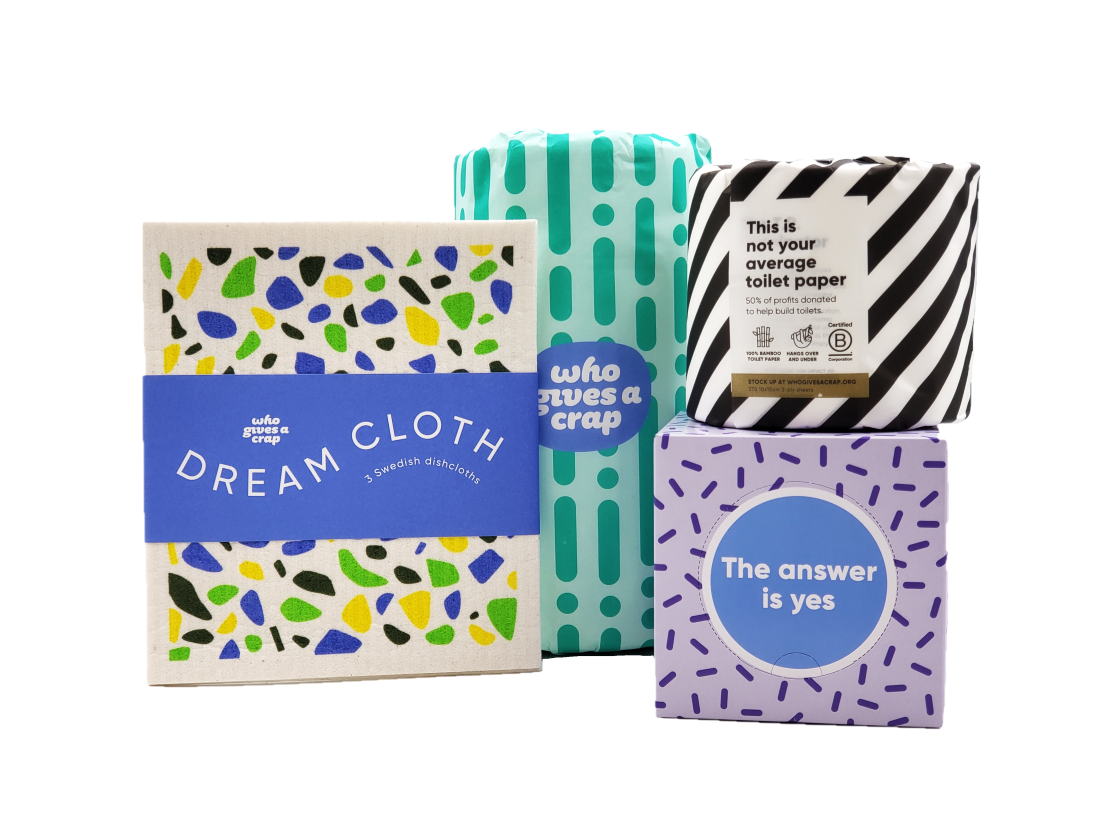 Try Out: Who Gives A Crap
$19.99
4 pack
Introducing our partners in sanitation and sustainability, Who Gives a Crap! This earth friendly supply of sustainable products are the latest in must-have household essentials. Perfect anywhere from the kitchen to the bathroom. With 50% of the company's proceeds donated annually to improve sanitation and provide clean water around the globe, we are proud to have their products on our shelves. Get ready for the comfy n' soft sustainable swap of the century! Made of 100% renewable sustainable bamboo and recycled material, Who Gives a Crap products are biodegradable, forest friendly, and plastic-free.
West Hollywood, CA - With a company built on global efforts to provide clean water and sanitation accessibility, the founders of Who Gives a Crap are more than the hilarious pun that meets the eye! In July 2012, Simon, Jehan, and Danny created their business with the support of a crowdfunding campaign to jump-start production. Forest-friendly and plastic-free, their products are mindfully crafted using sustainable bamboo and 100% recycled office paper. In the past decade, Who Gives a Crap has grown rapidly from lining bathroom stalls with sustainable toilet paper nationwide to being available worldwide!
We admire Who Gives a Crap and their focus on positively impacting regions suffering the consequences of contaminated water. With 50% of their profits donated to building toilets and sanitation facilities for communities in need, Who Gives a Crap proves to be more than a good pun, but a witty misnomer! Order a package of Who Gives a Crap and ensure your next visit to the bathroom is kind for the earth and effective on the tush.
Customers also added these items