#{title}#{text}
#{title}#{text}
#{title}#{text}
#{title}#{text}
#{title}#{text}
0
added to delivery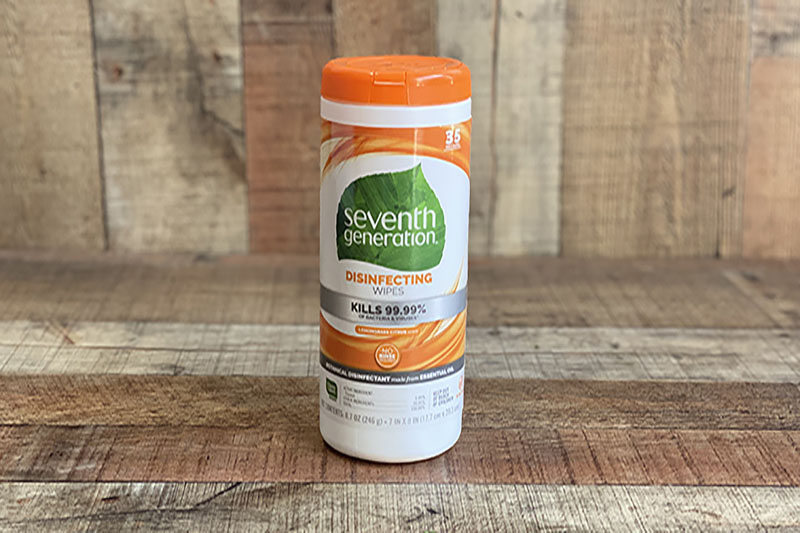 Seventh Generation Multi-Surface Disinfecting Wipes
$9.99
70 wipes
Clean doesn't have to be complicated. Seventh Generation Disinfecting Wipes clean and disinfect in one easy step, killing 99.99% of household germs including cold and flu viruses. This one-step disinfecting formula is designed for the hard, non-porous surfaces in every room in the house and does not require a rinse, even on food contact surfaces. The convenient wipes can be used for daily touch-ups or tough cleaning jobs. The Lemongrass Citrus Scent Disinfecting Wipes are scented with essential oils and botanical ingredients and leave your home smelling fresh and clean. This EPA registered disinfectant can be used around kids and pets and is suitable for use on all hard non-porous surfaces including children's toys, pacifiers, gym equipment, food contact surfaces, doorknobs, bathroom surfaces, and more.
Seventh Generation is committed to being a brand of environmentally conscious and effective household and personal-care products. The disinfectant wipes, sprays, and cleaners are solutions for the hard non-porous surfaces within your home.
A partnership with the CleanWell™ Company, makers of the disinfectant formula based on an essential oil, brings you a line of Seventh Generation Disinfecting wipes with CleanWell Inside™.
WHAT HOUSEHOLD GERMS DO THESE SEVENTH GENERATION DISINFECTING WIPES PROTECT AGAINST?
These mighty wipes will guard you against some of the nastiest sicknesses, including Influenza A virus, H1N1, Rhinovirus type 37, Methicilin-resistant S. aureus (MRSA), Staphylococcus aureus, Salmonella enterica, and Pseudomonas aeruginosa. (Take that, germs!)
MADE IN THE USA
Seventh Generation is a certified B Corp based in the US — in Burlington, Vermont, to be exact. The brand creates plant-based products with healthy initiatives to help fight the current climate crisis. By adding these Seventh Generation Disinfecting Multi-Surface Wipes (70 ct) to your cart, you're not only supporting an American company, but you're showing your support for impacting lasting change.
WHY DO SOME NATURALLY DERIVED DISINFECTING WIPES AND SPRAYS HAVE A STRONG SCENT?
The unusual scent is often because of the natural disinfecting agents, namely thymol. As the active disinfectant ingredient, thymol lends the product a strong, herbal scent reminiscent of thyme (from which it's derived). While companies often try and complement the smell with other essential oils or naturally derived scents, you may still notice a strong, distinct aroma.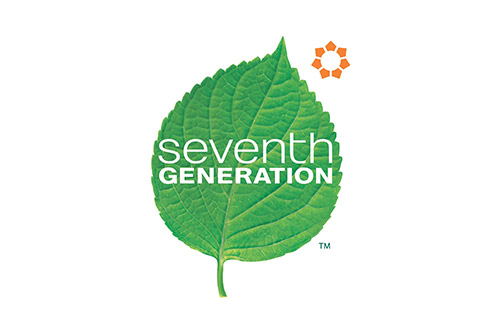 Seventh Generation
Active Ingredients: Thymol (present as a component of essentialOil) - 0.05 %
Inactive Ingredients: Other ingredients: Aqua (water), sodium lauryl sulfate (palm kernel or coconut-derived cleaning agent), copper sulfate pentahydrate (bluestone) (mineral derived water mineralizer), citric acid and sodium citrate (cornstarch derived water softeners), essential oil fragrance (cymbopogon nardus (citronella) oil, cymbopogon schoenanthus (lemongrass) oil), Wipe substrate:, *Citral, geraniol, citronellol, and d-limonene are components of this fragrance
Customers also added these items