#{title}#{text}
#{title}#{text}
#{title}#{text}
#{title}#{text}
#{title}#{text}
0
added to delivery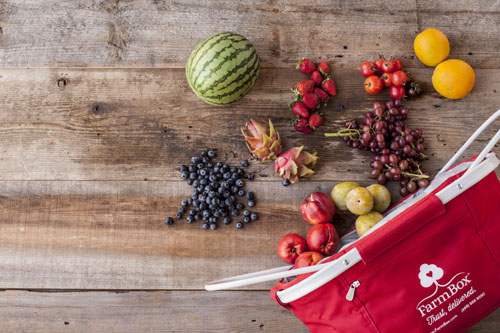 Fruit Only FarmBox - Small
$35.00
Here at GrubMarket, our farmers and artisans are our partners. Not only do we want to give our customers the best food, but we want to make sure that our local farmers are supported and we are participating in a sustainable system. Each week our farmers tell us what produce they have, what looks the best, and what they need to sell! (Not the other way around like traditional stores.) When you buy a FarmBox, you're getting a seasonal variety of the BEST local produce, but also supporting our local eco-system and community of farmers!

The Fruit Only FarmBox is perfect for those who appreciate the seasonal flavors of farm-fresh Californian fruits!

Hopefully, you love all our choices, but if you ever have an allergy or dislike, you can always swap in and out products from your box from an assortment of seasonal options.

The small size is perfect for an individual or a couple.
GrubMarket
Customers also added these items